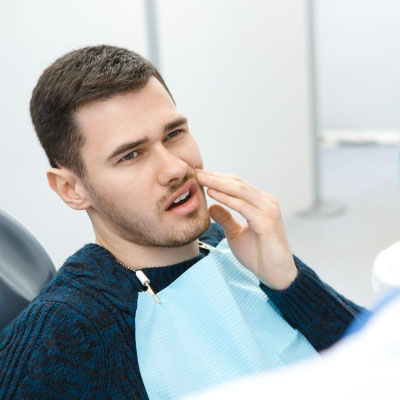 4 Advantages of Routine Dental Care from a Family Dentistry Office
Family dentistry offices address dental health at all stages of life. The dental needs of children are uniquely different from adult needs. While you could see a pediatric dentist, visiting a family dentist could simplify your life. Instead of driving across town and scheduling appointments, the family can see one dentist at the same time.
What is family dentistry?
As with general dentistry, family dentistry focuses on oral hygiene and dental health. However, a family dentist offers their services in a child-friendly environment. They also provide care for children from infancy to their teenage years.
Services offered by family dentists include:
Routine cleanings
Cavity detection and filling
Fluoride treatment
Sealants
Orthodontics
Gum disease treatment
Family dentists understand the fear that many children have about visiting the dentist. They are gentle in their approach to keep the child at ease and form positive relationships with them. This helps routine dental checkups go smoother and develops proper oral health for life.
Advantages of family dentistry
1. Convenience
Since family dentists have the resources to treat patients of all ages for different dental issues, you only have to visit one office for complete care. From routine cleaning to dental implants, your family dentist will offer a host of services. Your family will also enjoy the advantages of going to a single dental practice, such as reducing time spent at other offices.
2. Flexible Appointments
Family dentists are often willing to adjust to their patient's schedules or lifestyles to decide an appointment time. For example, most family dentists will be ready to schedule a late appointment to accompany a family that has after-school activities.
3. Detection, prevention and treatment of dental problems
Routine visits to family dentistry offices ensure the early detection of any dental issue. During your visit, the dentist will perform screenings, take x-rays and use computer models to discover any problems. As children develop, the dentist may notice jaw abnormalities, bite issues and teeth grinding.
The dentist will also give you advice on the best way to maintain a healthy smile. They may offer sealants and fluoride treatment to shield and protect the teeth.
If the dentist finds an issue, such as overcrowding and misalignment, they can provide the required treatment. A family dentistry practice understands how these small problems can worsen as a child develops. They will help you choose a treatment to prevent long-term damage.
4. Information and learning
The family dentist has the job of teaching the patient about proper routine dental care, products, diets and other factors that contribute to a healthy mouth. Some dentists offer interactive ways for children to learn more about oral health. This can include plaque disclosing tablets that help children improve their brushing habits.
What can family dentistry do for you?
Once you understand the benefits of family dentistry, you will see why many parents choose this type of care. From simplifying dental care to understanding your children's needs, family dentists offer a valuable service. Call our office to see how family dentistry can keep your family healthy.
Request an appointment here or call Calabasas Dental Care at (818) 591-2480 for an appointment in our Calabasas office.