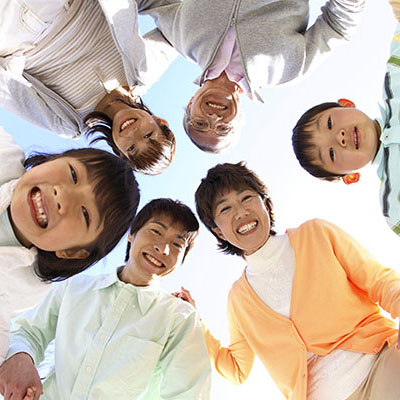 Ask a Family Dentist: What Is Plaque?
One of the main goals of every family dentist is to prevent the buildup of plaque on patients' teeth and ensure that their teeth remain strong and free from enamel erosion. By understanding what plaque is and what causes it, you can know exactly what it takes to prevent it from accumulating on the surface of teeth.
Plaque information from a family dentist
When plaque builds up on the surface of teeth and along the gumline, it can cause oral health concerns that require treatment from a family dentist. The following is everything to know about plaque, including what can be done to treat and prevent it from affecting your oral health.
What is plaque?
Plaque is a sticky substance that can exist on the surface of teeth and the gums and lead to oral health concerns if it is not properly treated and removed. The reason plaque is so damaging to teeth is because it contains bacteria, which is not friendly toward dental enamel. The longer that plaque exists and covers up enamel, the higher the likelihood that enamel erosion occurs. Eventually, plaque that is not removed can harden and require a family dentist to safely and effectively remove.
What issues can plaque cause?
Plaque is not a serious threat to an individual's oral health if it is removed in a timely manner and good oral hygiene is maintained on a regular basis. However, plaque that exists for an extended amount of time can lead to enamel erosion and periodontal disease and increase the chance of an oral infection. Once enamel erosion, gum complications and other concerning health problems develop, the tooth can then eventually fall out entirely. Subsequently, it is important to take plaque seriously and ensure that proper measures are in place to keep it at a minimal level and that the family dentist is called any time plaque causes more serious issues.
How to prevent plaque buildup
The best way to deal with plaque is to prevent it from accumulating on teeth and along the gumline in the first place. It is not the end of the world if plaque exists for several hours, but it is important to do everything possible to ensure that it does not linger. The best way to prevent plaque buildup is to have a good daily oral care routine in place, which should include brushing, using mouthwash and flossing several times a day. Additionally, visiting the family dentist for regular checkup visits and routine cleanings can prevent plaque buildup as well.
Visit a family dentist for plaque treatment
When plaque becomes an issue and leads to weakened or eroded enamel or causes gum complications, such as gum disease or gum recession, it is important to visit a family dentist for treatment, as the plaque may have hardened. Here at our family dentist office, we have several treatment methods available, including a scaling and root planing, fluoride treatment and much more. Feel free to contact us at any time to learn more about how we can help you achieve a healthier smile.
Request an appointment here or call Calabasas Dental Care at (818) 591-2480 for an appointment in our Calabasas office.