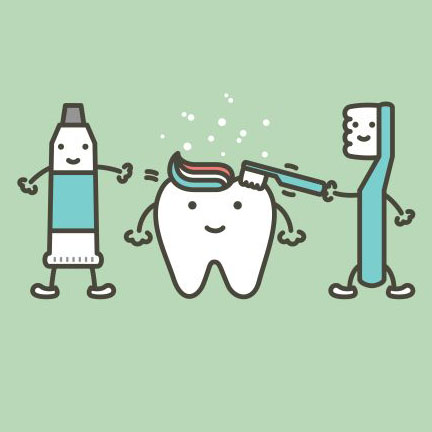 Different Types of Restorations for Broken Teeth
Restoring teeth can be something that many people put off. However, with recent advancements in teeth restoration technology, it is now easier than ever for people with one or more broken teeth to have them restored. Because of the restoration process, it not only makes a person have a smile looking pretty again, but it also helps with their overall health, especially regarding the jaw bone.
Restorations for broken teeth
Some of the same procedures that are used for someone with missing teeth are also used for broken ones. However, a few of the ones we list below are more specific for broken teeth and would not be considered for someone with missing teeth.
Dental bondings or fillings
Dental fillings and dental bonding are of course used for fixing a cavity. However, if someone has a tooth with some missing enamel or a smaller break or chip, dental bonding or dental fillings can be an excellent choice.
Because of the ease in completing this procedure, many people can have the procedure done the same day that they visit the dentist with no pain and a great looking smile when they leave! Ask your dentist if this could be a good option for you, or if another procedure may be better for your specific needs.
A dental cap or crown may be best
If a break or crack is larger than can be rendered and fixed with dental bondings or fillings, a dental crown (or cap) may be the best solution. Because of how these are fixed on the tooth, it will take one or two visits to the dentist in order to have it completed. However, people agree it is well worth it when they see the finished tooth!
The dentist will take a mold of the tooth that has the break or chip. After, the mold will be sent to a lab to be constructed and then sent back to the dentist's office. At this point, the dentist will place and bond the crown (often referred to as a 'cap') to the tooth. Because it keeps the original tooth and root in place, it is an excellent choice and greatly helps the overall health of the tooth and jawbone.
Dental veneers for teeth at the front of the mouth
If the tooth with the chip or break is at the front of the mouth, dental veneers may be a great option. These thin shells are made out of a porcelain material that is extremely thin and often referred to be like a 'wafer'.
After the dentist takes the mold of the patient's tooth, the mold will be sent off to be made. The dentist will then place and bond the veneer on the patient's tooth. Because of the material, it can be made to match the shade of the other teeth of the patient.
Most people who have dental veneers placed are in shock at how their overall smile looks, especially when covering any chips or breaks in teeth at the front of the mouth.
Have more questions about fixing broken teeth?
If you have more questions regarding fixing a broken tooth or chipped teeth, contact our office today. We are always ready to help guide you in making the best choices for your teeth and overall smile.
Request an appointment here or call Calabasas Dental Care at (818) 591-2480 for an appointment in our Calabasas office.