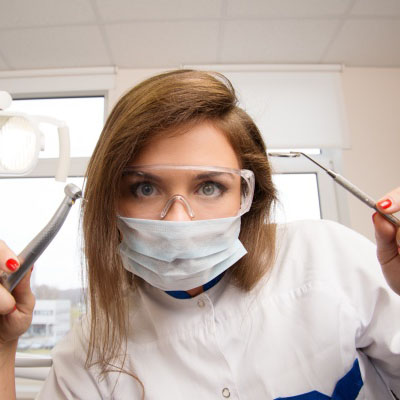 Our Dental Office Can Help With Your Dentist Anxiety
Having Dental Anxiety is nothing to be scared of ashamed of. Dental anxiety is very normal, and a large majority of the population has some extent of dental anxiety in general. However, some anxiety is more severe than others and keep people from visiting the dentist at all. There are some steps to take that can help someone overcome their anxiety, and speaking openly and honestly with their dentist and dental team.
How a dental office can help with anxiety
One of the best things a person with dental anxiety can do is talk openly with their dentist about their fears so that they can help too. Along with that, here are other ways a dental office can help with anxiety:
Assessing dental fears
The best way to help combat anxiety is to know when the patient has it and to what degree this anxiety exists. There are many resources available on how to assess patient anxiety.
Creating good distractions for patients
Many people who openly talk to their dentist and admit to having dental anxiety, especially those who have had negative experiences with a dentist, say that some of their most common triggers that cause the anxiety include the sound of the drill or even down to the smells that are typical of the dental facility. One helpful hint is using headphones to drown out the noises of the facility and using a type of essential oil to help with the smell.
Developing a good sense of trust with patients is ideal
Having very open communication is the key to relieving dental anxiety. Through time and research has found that patients' memory of a bad experience they went through during their dental procedure is largely due to how their dentists treat them. It is important that a dentist speaks calmly and honestly with the patient, to try to start small talk with patients, and most importantly to show that they understand and empathize with their anxiety instead of being dismissive. Keep in mind that feelings of fear and discomfort are very real for patients and understanding the ways to help overcome them. Building trust and rapport with patients that suffer from dental anxiety requires them knowing that you understand what they are going through.
Our office can help with dental anxiety
We are used to helping patients overcome their dental anxiety, and many have found out how good we are at doing it! Contact us today and let us start the process of helping you overcome your anxieties and fears.
Request an appointment here or call Calabasas Dental Care at (818) 591-2480 for an appointment in our Calabasas office.