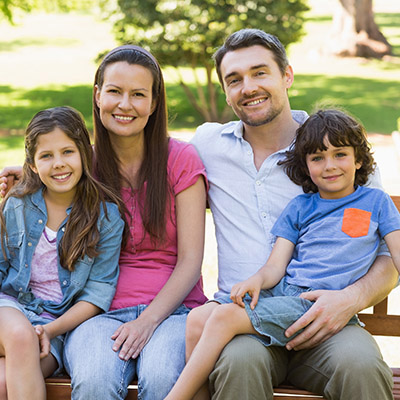 The Benefits of Having a Regular Family Dentist
If you have children, then having a family dentist can be very beneficial for your family. It may be difficult to tell the difference between a general dentist and a family dentist. However, there is a key difference between the two. A general dentist usually serves only one age group. On the other hand, a family dentist will usually serve all ages of the family. A family dentist can serve the needs of all of your family in one place.
Simplified dental care
Seeing a regular family dentist can simplify a family's dental care because that family will not have to go to multiple places for care. A family dentist can treat everyone from children to adults to the elderly. This will allow patients to receive the right care. Scheduling a family's cleanings in one place can help to simplify that family's life. Having a regular dentist can also allow children to grow up seeing the same dentist, which can provide familiarity and help the children form a habit.
Range of services
A family dentist can also offer a wide range of services. These services are many of the ones that general dentists offer. These services can include ones such as:
Cavity filling
General cleanings
Dental exams
X-rays
A family dentist is trained in services ranging from dentures for older patients to orthodontic care for teenagers. Whether an individual is looking for a deep cleaning or teeth whitening, a family dentist can help that patient. This can prevent a patient from having to travel to different locations for dental care.
Personal relationships
Seeing the same family dentist for many years can allow individuals to develop personal relationships with that dentist. The longer the family sees the dentist, the better the personal relationship will become. Because each family member will know the dentist, they will feel comfortable talking about any concerns that may come up. This can also encourage children to visit the dentist more because they will not be afraid of the dentist.
Ease of tracking dental care
Visiting the same dentist can also make it easier for patients to keep track of their dental care. The dentist will keep a medical record for every member of the family and will be able to refer to that when a dental issue arises. When families have a long-term relationship with the same dentist, they can keep everything in one place. Treating dental issues becomes easier as the same dentist will take care of the whole family.
Visit a family dentist today
When it comes to your family's dental care, regular visits to a family dentist can be well worth your time. You and your family will simplify your dental care while still getting a range of services. When you visit that dentist often enough, you will develop a personal relationship with them. This can help you feel better about expressing any dental concerns you might have. Finally, you will find it easier to keep track of your dental care.
Request an appointment here or call Calabasas Dental Care at (818) 591-2480 for an appointment in our Calabasas office.