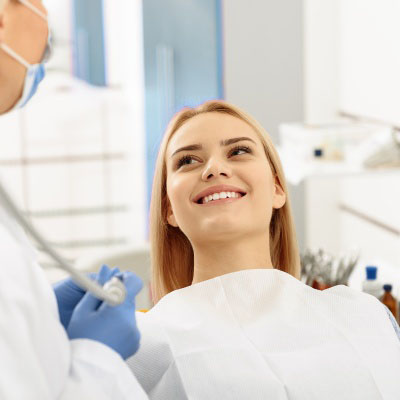 The Different Types of Dental Crowns
It is important to understand what a crown is and the different types of crowns available. A dentist can create a treatment plan with any of the following types of crowns.
First, let's define what a crown is.
Ceramic crowns are made of a porcelain-based material and are used to help restore front teeth, as they are designed to blend the most with the natural tooth color.
The toughness of crowns depends on numerous factors. The gold and metal alloy crowns are known for being the most robust against wear and tear, such as teeth grinding. Taking care of the teeth daily, while also participating in regular checkups with the dentist, are the best ways to ensure proper tooth and oral care to prevent the need for crowns in the first place.
Types of dental crowns and their advantages
Dental crowns are fixed prosthetic devices cemented directly onto existing teeth or implants, which means they are not movable. Crowns can also be utilized in dental bridges to seal a gap if there is a missing tooth. Due to their many uses, it's essential to understand the different types of dental crowns and the advantages of each.
Ceramic dental crowns
Ceramic or porcelain-based dental crowns are often applied to restore front teeth. Due to their natural color and texture, ceramic crowns can blend smoothly with the remaining natural teeth and can have a hint of color to match the healthy teeth. Porcelain crowns are not well-suited for molars and premolars, as ceramic can become brittle when exposed to massive biting forces.ing the teeth and while brushing the tongue.
Gold alloy dental crowns
Dental crowns created from gold alloys comprise a combination of copper, gold and various other metals. Gold alloys grant numerous perks over other dental crown types. This type of crown is robust and will not fracture. It will also not wear down the underlying tooth. Gold alloys are biocompatible with gum tissue.
Base metal alloys dental crowns
Base metal alloy dental crowns are resistant to corrosion and are incredibly durable. They also contain non-noble metals that are gentle against neighboring teeth. Before a dentist can apply this type of crown, the dentist will remove a minimal amount of tooth structure.
Not only do permanent crowns protect teeth, fill in gaps and increase function, they can also give the patient a beautiful smile.
Treatment
Using fluoride is one way to stop tooth decay in its tracks. Fluoride can be acquired through fluoridated water or by purchasing fluoride toothpaste. Dentists may also prescribe fluoride tablets, apply fluoride gel or suggest using a fluoride mouthwash. This will prevent the loss of minerals in the enamel, replace minerals lost and kills acid-forming bacteria.
Dental sealants may be applied by a dentist to treat tooth decay. This covers the surfaces of molars and prevents food and bacteria from becoming trapped in tiny crevices that would cause further decay.
If decay has caused holes to form in the teeth, the dentist may suggest getting a filling or a crown. Here, the decay is removed and the space is filled.
Some of the most common reasons for getting a crown include:
To protect a weak tooth that has suffered from breakage or decay
To reinstall a broken or worn-down tooth
To reinforce a tooth with a large filling
To shield a discolored or misshapen tooth
To hold a dental bridge tightly in place
To cover dental implants
To create a cosmetic modification for an aesthetically-pleasing smile
Crowns can be used on dental patients of all ages and can deliver a friendly and improved smile makeover while decreasing tooth pain. Each patient is different, but exploring the types of dental crowns will assist in a specific treatment plan that will benefit a patient's situation.
Request an appointment here or call Calabasas Dental Care at (818) 591-2480 for an appointment in our Calabasas office.