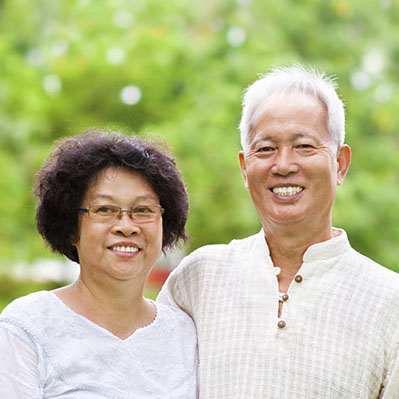 What Are Implant Supported Dentures?
Wondering if implant supported dentures are going to work for you? When you first find out that you are in need of new dentures, it is essential that you look into all your options in order to make a choice that is right for you. This requires you to think about how your denture option will fit into your lifestyle. Ready to learn more?
What are implant supported dentures?
Learning more about how implant supported dentures work is your next step when interested in making this denture choice. What makes this type of denture different from the rest is that they are held securely in place using dental implants. This requires you to undergo a minimally invasive surgical procedure in order to have a certain number of implants placed in your mouth, which is determined by your general dentist. There are two different types of implant supported dentures that you can choose from: bar-retained and ball-retained.
Benefits of implant supported dentures
This denture choice comes with many benefits, including but not limited to the following:
They are able to function more like one's natural teeth
There is no need to use any denture adhesives
The patients' jawbone is preserved due to dental implant placement
Because they are held securely in place using implants, patients can feel confident when eating, smiling, talking and laughing.
The dental implant placement procedure
Placing one or more dental implants requires a dental professional to perform a minimally invasive surgical procedure on the patient. While most patients will receive between two and six implants that will be used to attach to their new dentures, it is necessary for patients to first undergo a consultation appointment in order to determine how many implants they will need to have placed in their mouth. The surgical procedure does not take long to perform, and patients will need to wait until their implants have fully healed before their new dentures can be attached.
How long do implant supported dentures last?
This denture choice tends to last for many years. This means with proper dental care, patients can expect implant supported dentures to last upward of 15 to 20 years. Proper care requires denture wearers to maintain a good dental hygiene routine, which includes brushing the dentures, flossing their dentures and making any necessary dental appointments for denture checkups and professional cleanings.
Is this the right denture option for you?
Now that you know what implant supported dentures are and how they work, have you decided whether this is the right denture choice for you? As you now know from the information above, this denture option stays securely in place because it is held by the dental implants. This allows you to wear your dentures with complete confidence, as you do not have to worry about them moving or shifting around in your mouth. Call or visit us today to learn more. We are here to help!
Request an appointment here or call Calabasas Dental Care at (818) 591-2480 for an appointment in our Calabasas office.