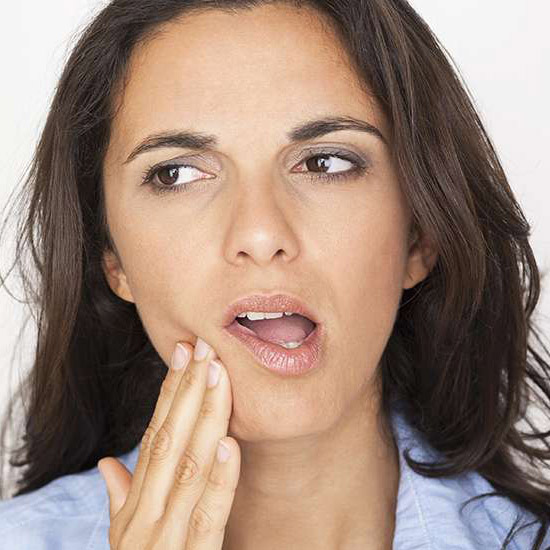 Do I Need a Root Canal
At Calabasas Dental Care, patients ask, "my tooth hurts, do I need a root canal?" Toothaches can be terribly inconvenient. They make it difficult to eat, speak, or even function. As a family dentist in Calabasas, CA, we realize that a common toothache is something most people can live with until it suddenly turns a corner and becomes unbearable. The key is to visit our dental office at that initial stage before you reach the point of severe discomfort. This will give you the largest amount of options for how to treat the problem. To schedule an appointment with our family dental office, call (818) 591-2480.
If you are wondering, "my tooth hurts, do I need a root canal?" the answer is not necessarily. We know that your tooth could hurt for several reasons, including:
Food is stuck in between your teeth or in between the ridges on the chewing surfaces of your teeth.
You could have a cavity.
Your tooth could have been chipped or cracked.
You may be suffering from enamel erosion.
In these scenarios, we can treat the problem without needing to perform a root canal. For example, we can clean your teeth and remove any food particles causing discomfort. If you have a cavity, we can remove the decay and place a filling at our family dentist office. This is done quickly and is far less invasive than a root canal. Simultaneously, if your tooth is chipped or cracked, we can restore it using dental bonding or dental veneers. If you are dealing with erosion, you may need dental crowns to protect your teeth. We also restore teeth on a daily basis and have several ways of doing so.
Symptoms of Gum Disease that You Should Watch For
At Calabasas Dental Care, we encourage you to keep an eye on your gum health and call us if any of these signs persist for longer than a week:
Bleeding gums
Swollen gums
Red or irritated gums
Your teeth appear longer
If you notice any of these symptoms, the best thing to do is call a Calabasas dentist for an official diagnosis. Self-treating can lead to additional problems because you may not be addressing the actual cause of the problem. You can schedule an appointment with our office by calling 818-591-2480.
Causes of Gum Disease
Poor oral hygiene
Plaque and tartar buildup underneath the gum tissue
Diabetes
Smoking
Pregnancy
Some medications
How to Manage and Treat Gum Disease
There are several ways to prevent gum disease and the symptoms that arise from it. If you have already experienced symptoms of bleeding or swollen gums, following these steps will still help you. However, it is wise to visit our office for an examination so that we can make customized treatment recommendations. In the meantime, you can manage your symptoms by doing the following -
Brush and floss regularly. Remember to brush your teeth at least twice a day and when you do, use a soft or electric toothbrush. Make sure that you are brushing food away from your gums and towards the center of your mouth. This is important to prevent plaque buildup at your gum line. Flossing should be at least once per day and you must make sure to go all the way down along the sides of your teeth.
Use an antiseptic mouthwash. Another way to kill bacteria is to use an antiseptic mouthwash. This is an easy way to kill some of the bacteria that you have not been able to brush away and you may notice that your gums feel instantly better after using it.
Have your teeth cleaned twice a year. At Calabasas Dental Care, we encourage you to visit our dental office twice per year so that we can clean your teeth, removing plaque and tartar that was left behind from your daily brushing. This is your best defense against gum disease or even some of the subtle symptoms like bleeding and swelling.
Stop smoking. More than bad for your lungs, using tobacco products is also bad for your oral health. Not only can it lead to oral cancer but it also increases your risk for gum disease.
Schedule a deep cleaning. If you already have gum disease we may recommend that you have a deep cleaning or root planing and scaling procedure. This allows the dentist to remove tartar and plaque that has built up underneath the gum tissue. The procedure is typically completed in two to four appointments but it works incredibly well for removing the cause of the problem.
Q&A
Why do my gums bleed when I brush my teeth?
When you brush your teeth, the bristles will often go immediately over or next to your gums. Gum tissue is sensitive and if you are using a hard toothbrush or brushing too aggressively you can scratch and irritate them. Our suggestion is to switch to an electric or battery operated toothbrush because you can get an excellent clean without having to apply a lot of pressure. This should provide your gums with needed relief.
Why do my gums bleed when I floss?
Very often, this is because you have not flossed in a long time. If it has been awhile, your gums may be sensitive, irritated or even bleed when you begin your flossing routine. This is perfectly acceptable. Once you begin flossing daily, your gums should no longer bleed. In the process you will be removing the plaque from in between your gums and your teeth, helping them to be in better health. At Calabasas Dental Care we can show you how to floss your teeth properly to help ensure that you are getting a really good clean. Call (818) 591-2480 and let us know if your gums continue to bleed after a week of flossing daily.
Why are my gums swollen?
If your gums have started to swell, there are two main causes for it. The first is that you have irritated your gums or accidentally scratched them by eating something that is particularly sharp or abrasive. The second, and most likely, is that you are suffering from an early stage of gum disease. Gingivitis typically makes your gums swell, become red and irritated. This is a warning sign that should lead you to schedule an appointment with our dental office. If you notice this early warning sign and seek treatment, a dental cleaning may be all that is necessary to treat the condition so that your gums can return to good health. Otherwise, the symptoms could become progressively worse.
Why are my gums sensitive when I eat or brush my teeth?
You could have gum disease. Even in the early stages, this condition can make your gums sensitive and irritated. Otherwise, you could have eaten something acidic or abrasive that is making them temporarily sensitive but this should pass within a day or so.